Why Encompass Financial Advisors?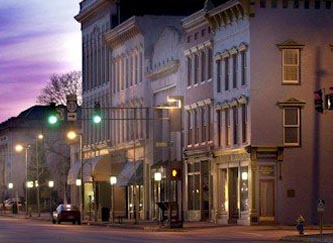 If you don't know where you are going, you might wind up someplace else.
- Yogi Berra
Like a good physician, we know that listening is the best diagnostic tool in determining a client's needs and wants. From the first day a client walks in the door, listening is at the core of our approach in understanding their unique needs.
In order to provide the best level of service we can, we carefully limit the number of clients we serve. Since quality can be compromised by ambition and growth beyond the core of one's business, our focus remains on quality.
Clients enjoy a personal experience with Encompass Financial Advisors. There is no template for the individual, personalized planning, and advice that each of our clients receive. Mike Perros is personally involved in the plans of each individual, couple, and extended family served by the firm, regardless of the size of the estate or the extent of its holdings. Our business comes to us almost entirely from referrals from satisfied clients, allowing our time to be focused on service rather than on practice building and new sales.
We are a resource known throughout central Kentucky for our presence, our solid guidance, the reputation of our advice and our affiliate organizations. We offer our clients the highest value we believe possible, a perception that becomes immediately clear when one asks the best authority on our worth: the clients we serve.